As children grow, their eyes change quickly. Careful attention to a child's health can help catch problems early while their eyes are still developing. Here are a few things to know about children's eyes.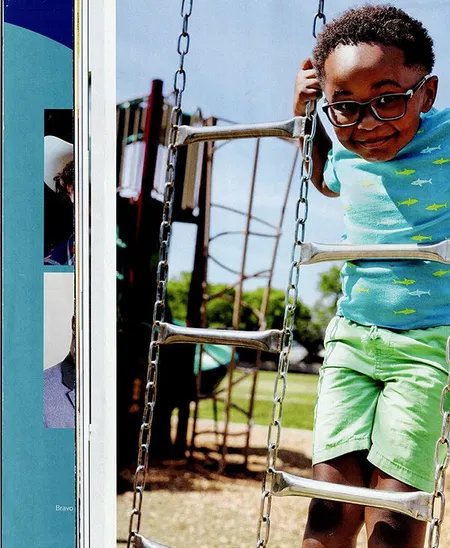 Watch for misalignment, or when one eye looks straight ahead and the other one turns inward or outward.

This may be a sign of strabismus. Some signs that your child is having vision issues are:

1. Quick loss of interest in activities that require eye use
2. Losing their place when they read
3. Turning their head to look at something in front of them
If you see one or more of these issues make an appointment with a pediatric ophthalmologist.
Eye injuries are the most common cause of blindness in children.
More than 90% of children's eye injuries can be prevented with protective sports goggles. We use the Rec Spec brand with has the highest safety certification of any google on the market today. We use only polycarbonate lenses, which is 10 times safer than plastic and these can be used for baseball, football, basketball, racquet sports, soccer, hockey, lacrosse, paintball and all other activities with a risk of eye injuries.
Our goal to to make glasses and sports goggles that are optically perfect, good looking and safe, because your child's vision is as important to us as it is to you!