If you are experiencing vision problems, you'll want to pay a visit to an optician. You may need to wear glasses with prescription lenses. You don't have to settle for the most basic eye frames. Choose from a variety of designer eyeglasses that fit your style and face shape from Accent on Eyes, which serves the greater Rockville Centre area.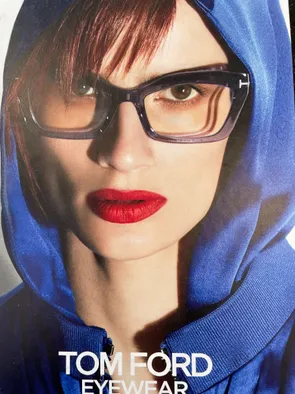 Quality Designer Eyeglasses from Eyewear Experts
Accent on Eyes creates personalized eyeglass frames after meeting you and discussing your needs. We offer a wide selection of unique styles from which you can choose. With over 45 years of experience in crafting eyewear, we take an individualized approach to each person's needs and style.
We feature the latest styles of eyeglass frames from top designers in the industry. We purchase these frames in limited quantities, ensuring that you're getting something fairly unique. Some of the designers we source from include Champion, Chanel, Oakley, Nike Vision, Prada, Ray-Ban, and Tom Ford. There's sure to be something for nearly everyone at Accent on Eyes.
You're sure to love the options that we have on hand, and you might have some difficulty narrowing down your choices. That's why we make it a point to show you what we have available and truly listen to you in order to guide you in the right direction for your new designer eyeglasses. It shouldn't have to be a stressful experience, whether you're getting your first pair of prescription lenses or you want to change your style.
Glasses for All Ages
No matter your age, we will do our best to help you select prescription eyeglasses. We offer several options for children, including sports goggles, sunglasses, and regular eyeglasses. Children may be frustrated or upset about the fact that they now need glasses. You can bring them to experts who love to help people feel more comfortable and stylish with their eyewear. Young children may have some difficulty taking care of and keeping track of their glasses, so make sure you supervise them for a while until they have a routine.
Choose Designer Eyeglasses from a Trusted Eyewear Center
Accent on Eyes is dedicated to providing services for selecting eyewear. We go above and beyond to assist each person in finding designer eyeglasses or sunglasses that make them look and feel good. Are you looking for an eye doctor near you? Reach out to us with your questions and to make an appointment at our Rockville Centre location. You can also set up an appointment through our simple website schedule.